1. Security Issues in Apps Using the Signal Protocol
Many apps, such as Whatsapp or Wire, create a security gap when one participant of a conversation uninstalls and reinstalls the application.
A message sent in that moment might be sent unencrypted.
2. Issues with Snapchat Encryption
Often sensitive material is shared via Snapchat.
But Snapchat uses the same key to encrypt every message sent via the application.
Individual asymmetric key pairs are needed to ensure nobody can hack the software package and retrieve Snapchat's general key.
3. Our amazing new app:
Provides complete transparency around where data might possibly not be encrypted.
Asks before resending message after installation
Uses Signal protocol
Provides Snapchat features in encrypted manner:
Sharing images & videos storable for up to 24h
Fully Encrypted Live videos
4. Blocking Notification
The message is blocked if the App detects a change in the receiving user's key. Thereafter, the users have to manually verify their security codes once more.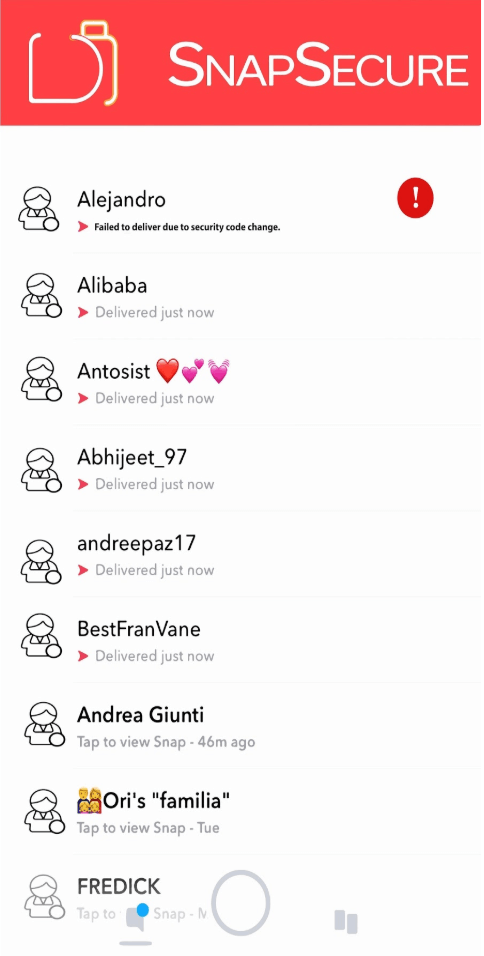 5. Verify Your Security Code
Construction of a QR code for quick comparisons. Asks for user approval to verify codes manually, unlike WhatsApp.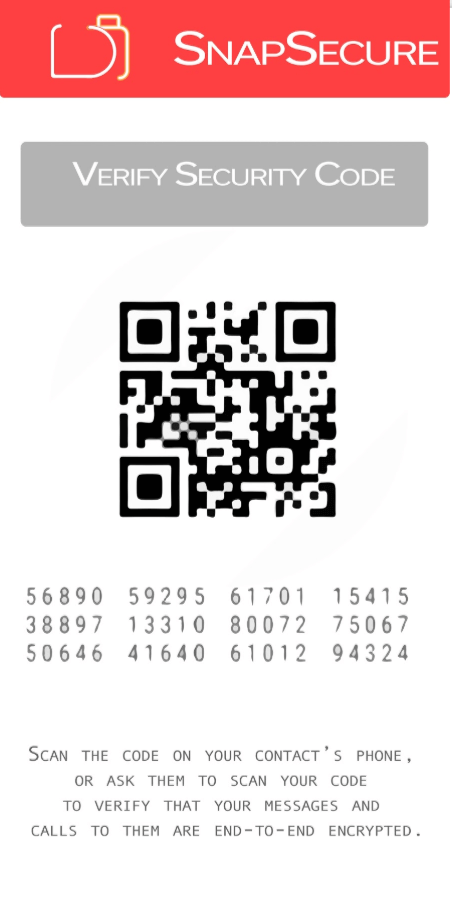 6. End-to-End Encrypted Messaging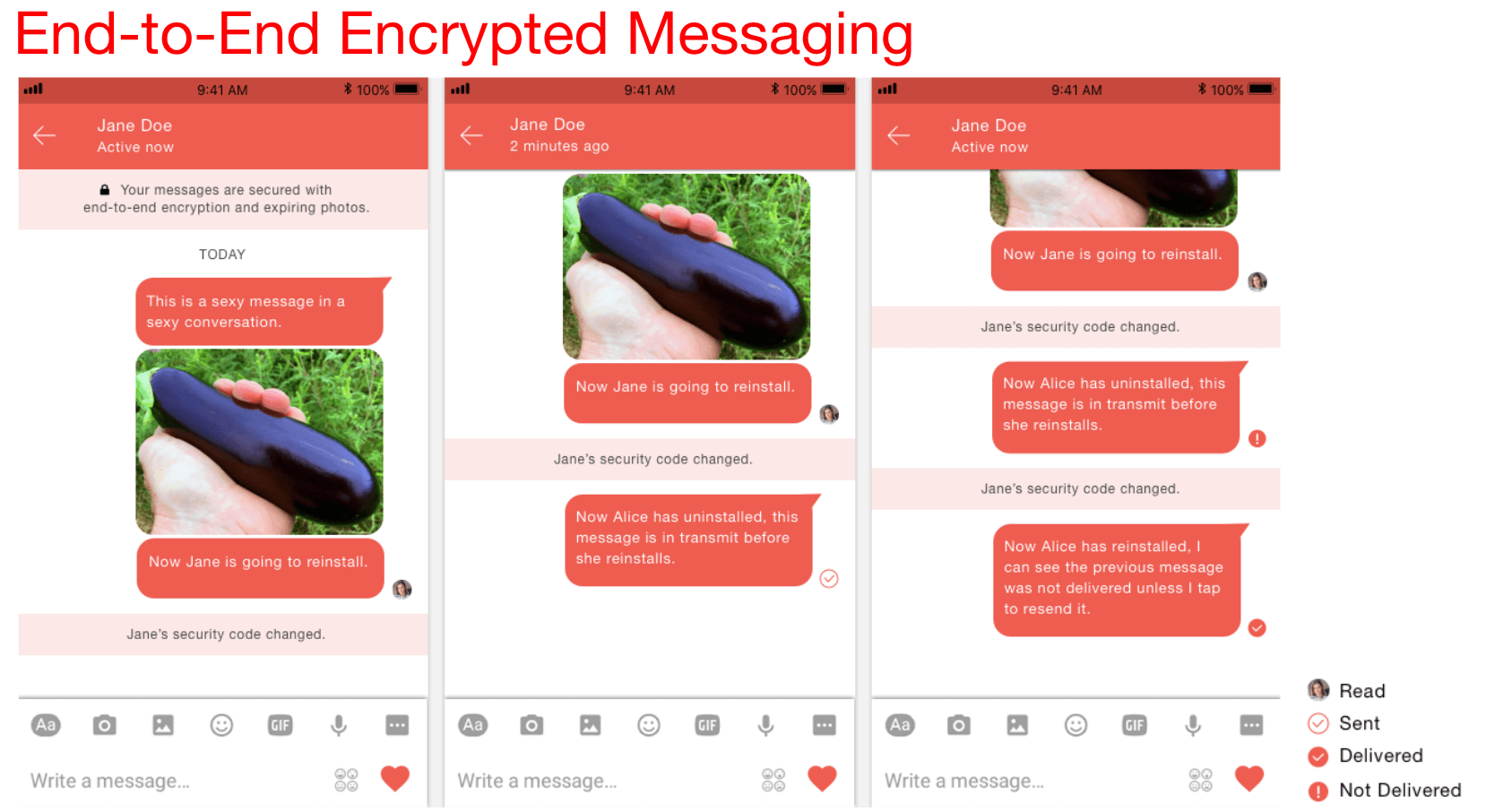 7. Re-send Notification
Once the receive user has reinstalled the app, the sending user will be asked to resend the message or send a new message.